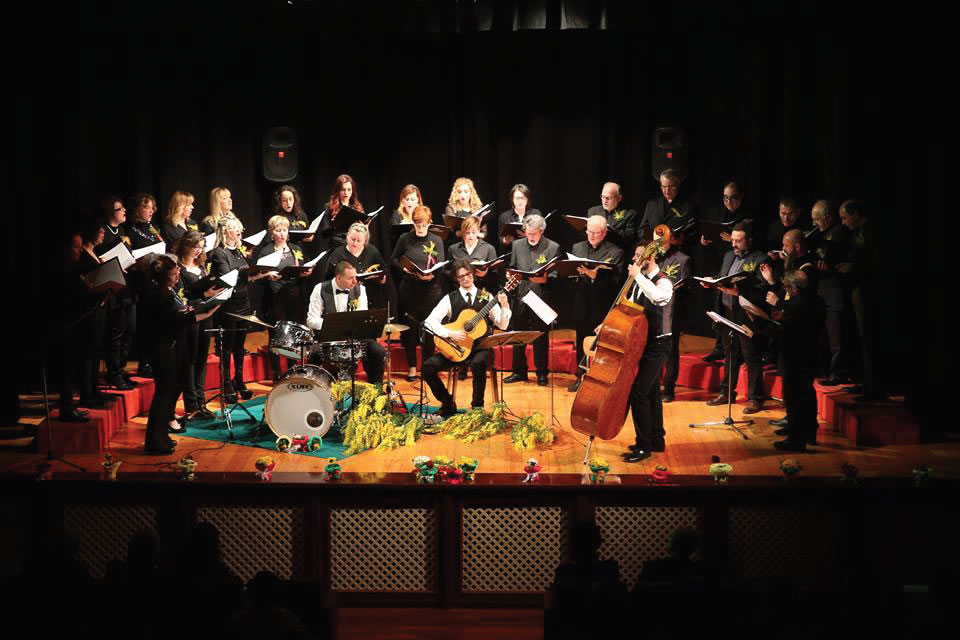 Directed since 2000 by maestro Gionni Scriboni, the San Gregorio Magno choir was founded in 1995 by the will of some enthusiasts to animate liturgical celebrations. Since 1999 the choir has been studying polyphonic pieces, preferring the Renaissance and the Baroque.
The choir has participated in several editions of the "Picenincoro" festival organized by the province of Ascoli Piceno, of "Puer natus est" promoted by the A.R.C.O.M and of "Fermano In..canto" organized by the new Province of Fermo.
In 2006 he performed A. Vivaldi's Magnificat for solos, choir and orchestra, then proceeding to study the "Credo" by the same author. He curated the first performance of the "Cantico: the hour of judgment" by the Elpidiense composer Paolo Carlomè in January 2007.
In 2010 the choir performed in A. Vivaldi's "Gloria RV 589". For the 150th anniversary of the Unification of Italy, it performed concerts together with the Monte San Pietrangeli Band directed by maestro Paolo Bisconti and the City of Rapagnano Band directed by maestro Daniele Berdini.
Cinzia Romanella is the president.